Do You Suffer From Migraines?
Functional medicine expert Erin Knight shares a story with u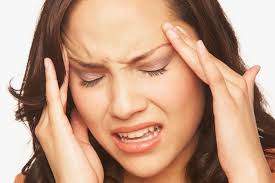 s about healing her migraine pain through using awareness.  Erin is the host of the upcoming Headache & Migraine Summit starting on July 10th 2017.  You can find out all about it and register HERE. It's Free!
Here is Erin's story:
"I learned to listen to migraine pain in the silence of a float tank. I was trying to relax into the Epsom salt rich water. I felt my right side stubbornly bound up, tense and painful. The right side was the side I'd been experiencing a migraine in for the last 36 hours.

My body had revealed messages to be me several times before and the complete stillness of the tank felt like a perfect space to say to my body, "ok, what's up? What are you trying to tell me?"

I realized as if out of the blue I had developed this constricted feeling down my right side when I was in 3rd or 4th grade.

What happened at this age I then wondered? I continued to be still and listen.

This was the age when I started to think that life was all about action and accomplishment. Just being in the world wasn't enough any more. Now I had homework, exams, and big ideas about going to college. I had people rewarding me and recognizing me for my hard work and determination to get results.

Aha! All the stress and frustration and even anger I had experienced this week leading up to my migraine – it was all tied to this belief system that I had to constantly be doing, giving, helping and checking things off a list of goals.

I let that sink in for a few minutes.

Is this really serving me, this old belief system?

Change your thought patterns is easier said than done, but just in hearing the message from the pain, I let go of the tension and the constriction unraveled.

I left the tank refreshed, renewed and with my migraine symptoms 90% gone."
I've learned over time that pain in my body is always a signal to be listened to, not pushed aside.
What do I need to feel nourished?
Am I dehydrated?
Am I straying from my life's purpose?
Am I feeling disconnected from friends and family?
And if it persists for more than a day or two…then maybe something deeper is going on.
When someone gets frequent headaches or migraines, these questions should be asked too:
Is your toxic burden too high?
Are you having immune reactions to your food?
Do you have a parasite you don't even know about?
To help you educate yourself on these different types of underlying stress and the right questions to be asking when you are suffering from headaches and migraines, over 30 world renown clinicians and researchers have come together for the Chronic Headache and Migraine Summit.
This event is online and will be completely free to watch from July 10-17, 2017.
Featured speakers include: Dr. Tom O'Bryan, who will talk about why people who get migraines need to understand the link between migraines and autoimmune disease; Niki Gratrix, who is speaking about the role of emotional trauma and adverse childhood events in chronic headaches; and our very own Laya Raznick will be sharing how developing self-compassion can lead to amazing pain relief.
Don't miss out. You can reserve your seat for the summit HERE and get instant access to three of the featured speakers!
Grab your seat for the Chronic Headache & Migraine Summit today. You don't want to miss this valuable information.