"Tell me, what is it you plan to do with your one wild and precious life?"
~ Mary Oliver ~
Life's 3rd Act
September is my birthday month!  (Scroll down for my gift to you).
Believe it or not, I'll be 60 years old. This is not what I imagined 60 to be. I'm not old. I'm vibran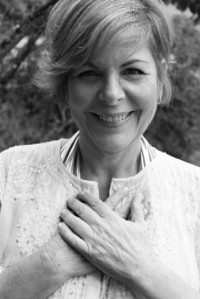 tly alive, growing, reaching, learning, and exploring my potential.  I'm launching my teenage daughter, expanding mybusiness, and looking for love. This is not what I expected 60 to look like.  It's so much better!  This stage of development is called "Life's 3rd Act" says Jane Fonda in her TedX Women's talk.  It's as different from mid-life as childhood is from adolescence. In this stage we are empowered to climb the staircase of the human spirit towards wisdom, wholeness, and authenticity.
So tell me…what do you plan to do with your one wild and precious life? Will you dare to acknowledge your greatest gifts? Will you take the risk to develop and express them? Will you create more happiness by offering your unique gifts to others?  
Is this your time to spread your wings and create the life you love?
Join me in doing what it takes to live a life of joy.
I've never been happier and more empowered than I am now.
Let me show you how to feel that way too.
 ~ I have a birthday gift for you ~
Find out what you need to know to step into clarity about the next chapter of your life with this recorded meditation to guide you in accessing your inner wisdom.
What is the secret to my happiness at 60 years old?
This contentment comes from having the guts to get to know myself and from taking the risks to make choices that fully express me.
Coaching is the key to stepping onto the path of your greatest happiness.  I could not have gotten here without the guidance of a coach standing by my side reflecting my strengths and vision when I was drowning in fear.
I would have retreated on my path many times without the guidance of a coach. I still have a coach by my side and I always will.  I've learned it's a mandatory tool of a life of growth and wisdom. Those of you in our coaching tribe know that this is true.
As an Empowerment Coach it is my greatest passion to guide and support women who find themselves living a dissatisfied life and are ready to step into clarity. Is this you?
Are you ready for the next big chapter in your life? Is it finally time for you to be happy and free?
 Are you ready to discover your next step?
Let's schedule a complimentary call to get you started.


Send me an email and we'll make a time to talk!